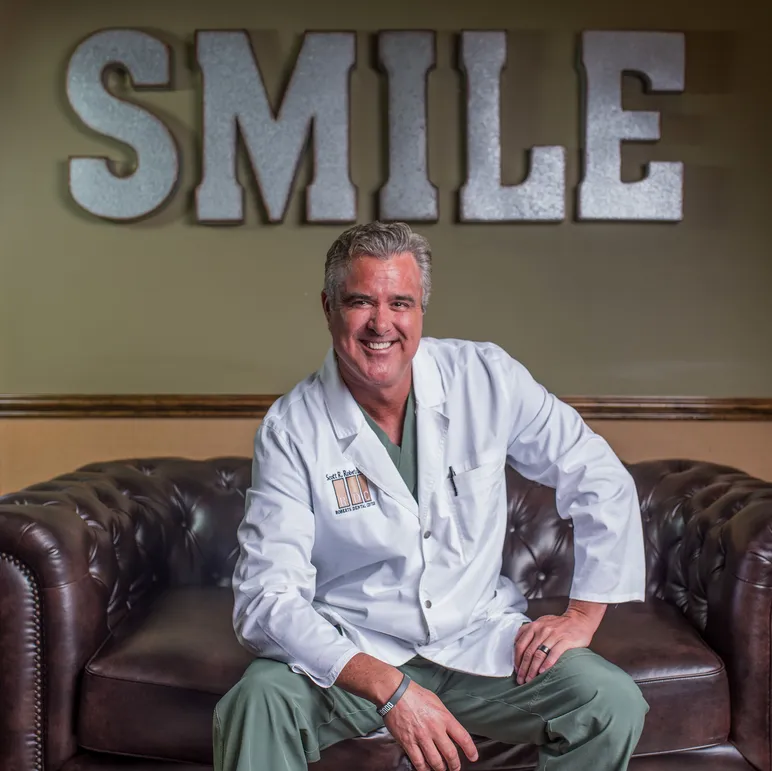 Welcome to Roberts Dental Center, the office of Dr Scott R. Roberts.
As many of you may know, 20 years ago, I moved to the beautiful Lake Oconee area and decided to start my dream dental practice. I leaped in head first with all the determination and drive you could have, (There was not much in the Lake Oconee area back then)! I opened my doors in 2000 with not one patient. Over the next 15 years, I built my practice one patient at a time. I had an intentional attitude of giving each patient my best and treating them with respect and integrity. During those years, I met my wife Carla, started a family, and became deeply rooted in this community; that continues still.
Life has many twists and turns, in 2015, I made a very difficult decision to let go and sell my practice, to essentially take a break from the rigors of "running a practice".
No other reason.
Although I never left Lake Oconee, and continued to live in and support the community I love, I took my dental skills to Milledgeville to work with two other outstanding dentists. It was a breath of fresh air and a chance to experience camaraderie; a different side of practicing dentistry. Now the road has turned again and I am returning to home to start practicing again.
Gratefully in the same location, same building and in the same community I served for 15 years. I am very excited to be back! My staff and I have a combined 60 years of dental experience. We are eager to give the best to each and every patient we see. The trust our patients put in us and our abilities is taken very seriously.

If you need us, please feel free to call our office 706-454-1233.

See ya around the Lake.
Scott R. Roberts D.M.D